Albany Park is a vibrant neighborhood with a tight-knit community and welcoming attitude.
Residents enjoy top-rated schools, abundant parkland, and affordable homes. Just 8 miles from the Loop, the CTA Brown and Blue Lines and the Edens Expressway make getting around the city a breeze.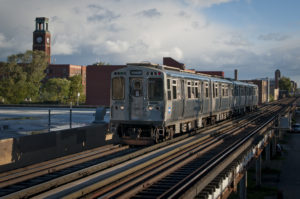 Albany Park Neighborhood Guide
With shops and restaurants reflecting the area's national and ethnic mix, the business district was characterized by one local as an "authentic Epcot". 
Albany Park Restaurants
Albany Park's eclectic restaurant scene has turned the neighborhood into a City-wide food destination. Neighborhood classics include Persian Noon-O-Kabab, Swedish eats at Tre-Korner, and fine Filipino cuisine at Merla's Kitchen. Looking to try all the local flavors? The neighborhood offers the Flavors of Albany Park Food Crawl, where one can buy a "passport" to try bites at more than 12 restaurants.
These restaurants and other culturally-oriented shops are mainly clustered along Lawrence Avenue, a portion of which has been dubbed "Seoul Drive" due to the numbers of Korean-owned businesses. Great independent grocery stores and well-regarded Korean, Middle Eastern, and Mexican restaurants make up the majority of the community, but many other shops and businesses are also available.

What's Nearby?
The area has an active bar scene, including Angelo's Wine Bar and live music at Lizard's Liquid Lounge. A few great coffee bars, including Nighthawk Chicago (with Edward Hopper ambiance) and Surge Coffee Bar and Billiards, also call Albany Park home.
Albany Park attractions include the Halcyon Theater Company and the acclaimed Albany Park Theater Project in which local teens perform real stories, often of overlooked peoples. Another notable initiative in the community is the Global Garden Farm Tuesday Market- selling local produce farmed by refugees. 
Local Recreation
Lovers of the outdoors have much to enjoy in the neighborhood. Eugene Field Park, located along the Chicago River, has baseball fields, tennis and basketball courts, and, for kids, a great playground and spray pool. In addition to hosting the Albany Park Theater Project, the park provides youth sports, early childhood programming, summer day camps, and all-ages arts programs.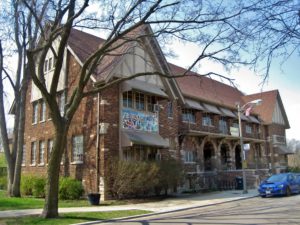 Another local gem is Gompers Park–straddling the Chicago River, the park is known for its wetlands and lagoon in addition to an outdoor pool, basketball/baseball/football fields, and an auditorium. Two other excellent parks, River Park and Horner Park, as well as several mini-green spaces and playgrounds such as Jensen Park and Buckeye Park, complete the neighborhood's park system. Bicyclists and runners will love the 312 RiverRun trial, a two-mile trail featuring Chicago's longest pedestrian bridge.
Albany Park History
Early Settlement (1830-1880)
Before incorporation into Chicago in 1889, the now-Albany Park was a stretch of farmland along the winding Chicago River. City dwellers would venture north to watch horse racing and relax in the tranquil riverside setting. In the 1880s, Chicago's exploding population fueled the popularity of the area, eventually attracting moneyed developers. One of these developers, DeLancy Louderback, named the area for his hometown of Albany, New York.
From Farms to Apartment Buildings (1880-1945)
After purchasing much of the farmland, these investors saw that the area was connected to Chicago via public transportation and that the Chicago River was straightened, which defined previously ambiguous property lines. In 1913, the Ravenswood Elevated train (today the CTA Brown Line) was extended to Lawrence and Kimball. These projects led to a building boom in the area and the growth of a prospering business community, mainly along Lawrence Avenue. From 1910 to 1930, the population grew from 7,000 to more than 50,000, leading to many new homes, parks, and schools.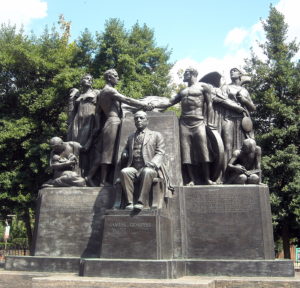 Post-War Years (1945-1990)
In the years following World War II, Albany Park experienced a period of decline as many residents left the area for the suburbs. Always welcoming to new groups, Albany Park was revitalized in the 1970s with the influx of many Asian and Central American immigrants. These immigrants took over empty properties and opened many new businesses.
Albany Park Today (1990-Present)
This immigration continued into the 1990s, including populations from the Philippines, Iran, Iraq, Lebanon, Poland, Vietnam, Burma, Cambodia, Mexico, Ecuador, and Colombia. Other efforts to revitalize the area, including streetscape beautification, were successful. Today, Albany Park is among the most diverse neighborhoods in the city, with a thriving business community, inclusive attitude, and affordable housing options.
Albany Park Homes
With affordable options include single-family homes, bungalows, brick two-flats, apartments and duplexes, Albany Park is a great addition to your housing search. Residents love their great public schools, including top-rated high schools and the Von Steuben Metropolitan Science Center magnet school, diverse eateries, and green spaces. With the CTA Blue Line, Brown Line, and the Edens Expressway, commuters have easy access to downtown and beyond. This welcoming and eclectic neighborhood is truly a northside gem!